Mercers Caramelised Onion Chutney 300g
---
Recommend a friend
---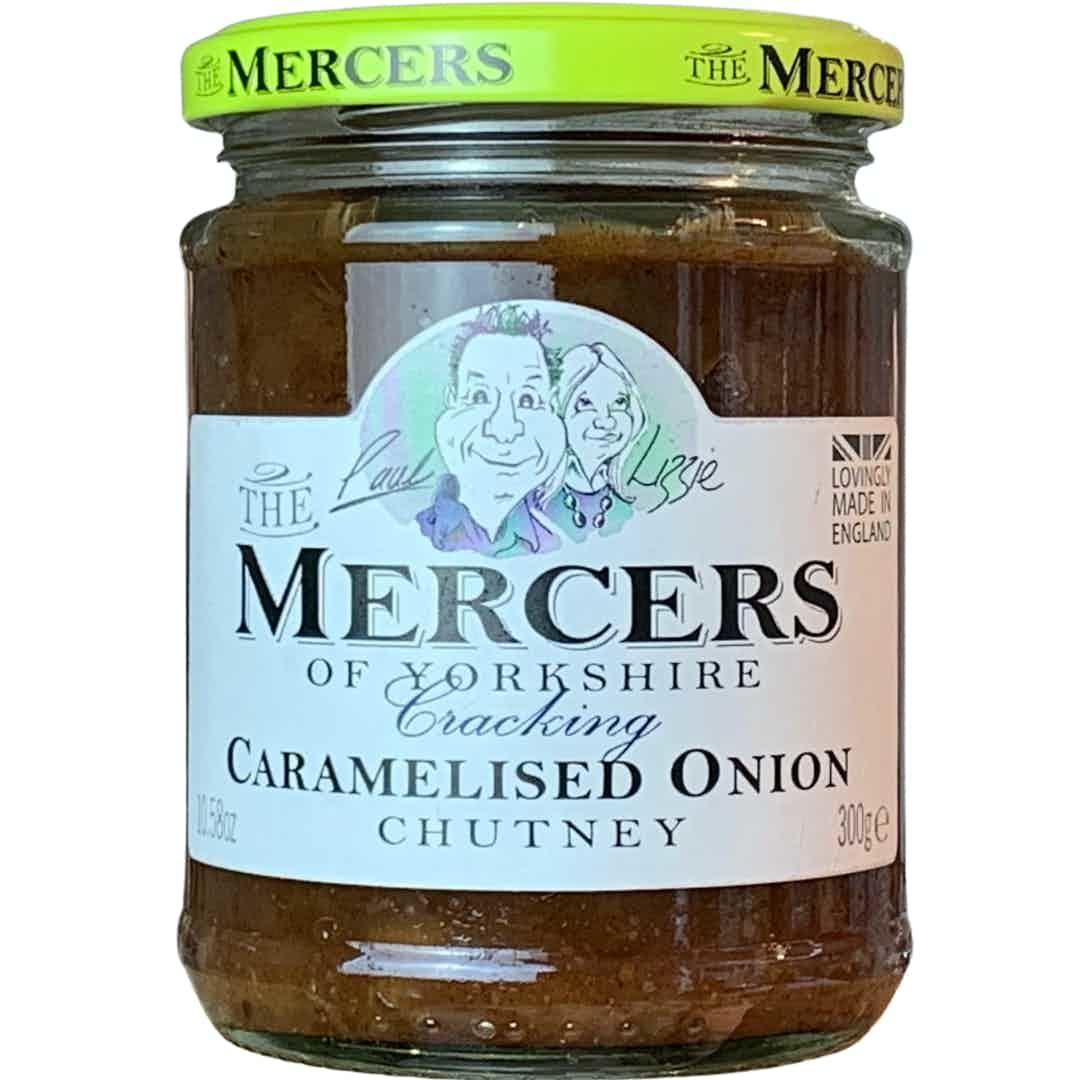 Mercers Caramelised Onion Chutney 300g
---
Fantastic on sausages, pies, cold meats and cheese. Also use hot as a sauce or add to sausage caserole.
Minimum of 1 year shelf life on delivery.
Vegan.
I don't like onions. If you put raw onion in my salad I'd have to pick it all out. I hate huge chunks of onions found in some meals. SO Why Am I standing in front of the fridge spooning this chutney out of the jar?. Why have we run out of cheese, cold meats, pies and biscuits, sausages and sarnies, cheese toasties, using Mercer's Caramelised Onion chutneys on the side. No more stir fry, soups and stews to add it to. No longer able to spread it, so just spooning it out of the jar and eating where I stand. Shocking! I It's delicious, moreish, sweet and sharp and the best I've ever had. Did I tell you I don't like onions? Don't buy it, if you don't like onions, you won't like this. This stuff will have you craving for more.
Leave a review