2007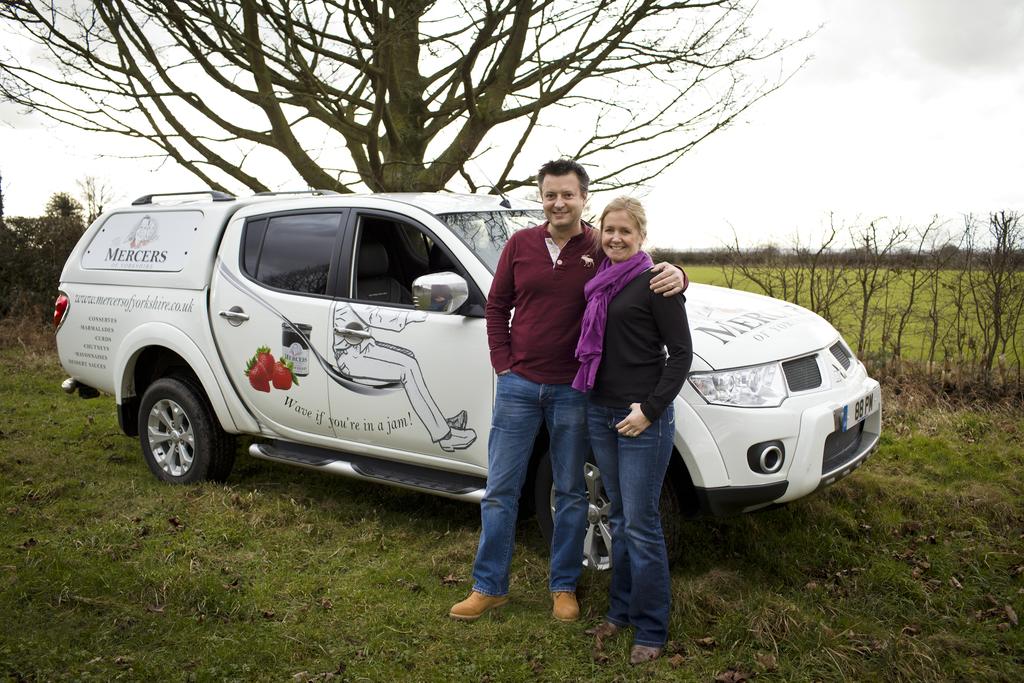 The Mercers story began in 2007, when Paul was running an import business, but looking for a new challenge. He heard the owner of local jam-making business in York was retiring, offering him and his wife the perfect opportunity for a new venture.
Paul and Lizzie visit their factory in Wheldrake, North Yorkshire

Since then they have proved a great team; Paul is a passionate foodie, while Lizzie keeps a steady eye on design and quality. Even the couples four children get involved in taste-testing the products, with chocolate dessert sauce the firm favourite.
The factory had been manufacturing a range of luxury preserves and condiments based on traditional recipes for 25 years. Paul and Lizzie, who live in Wetherby, retained these recipes but also wanted to develop a lower-priced quality brand to bring a taste of luxury to the mass market and so Mercers of Yorkshire was born.
Mercers jam is soft-set like its popular French counterparts, but has a higher fruit content, making it one of the fruitiest jams available on supermarket shelves. The range also includes Chutney's, Curds, Mustards, Sauces and Dessert Sauces and can be bought in mini jars, large jars, gift boxes and catering packs.
When we started I got such a buzz from the feedback we received, said Paul. Whenever people tasted the jam they wanted to buy it, simple as that. People are also now concerned about exactly what goes into the food they eat, and we are able to supply them with very accurate information.
Whenever possible the ingredients used in their products are locally sourced. They buy strawberries and blackberries from Yorkshire when they are in season and their carrots come from a field in the next village. Inevitably, however, some are imported, such as lemons from Sicily, oranges from Seville and ginger from Australia, to ensure quality isnt compromised.
Mercers Apple Chutney scooped a two-star gold award at the recent Great Taste Awards, and their Strawberry Conserve was crowned best sweet preserve at the Deliciouslyorkshire Awards.