Mercers Top 10 Best Sellers
---
Recommend a friend
---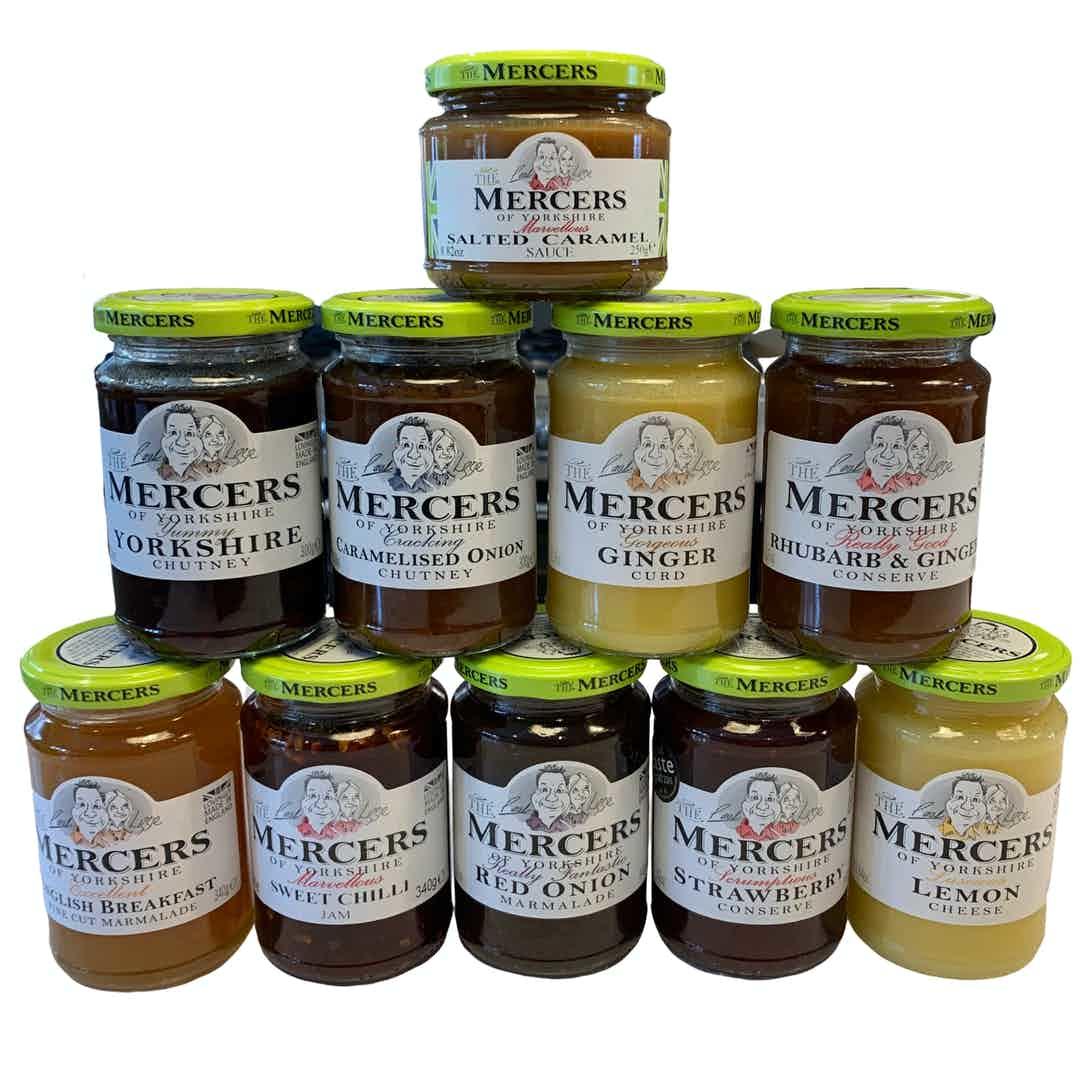 Mercers Top 10 Best Sellers
---
Save £2.75 and buy our top 10 best selling products in one click!
Treat yourself to our best selling Conserves, Chutneys, Marmalade and Dessert Sauce.
A fabulous gift for any occasion.  Add a personal message to the special instructions and we will add this to the box and leave out the invoice. 
Salted Caramel Sauce 250g V GF
Yorkshire Chutney 300g VN GF
Caramelised Onion Chutney 300g VN GF
Ginger Curd 330g V GF
Rhubarb & Ginger Conserve 340g VN GF
Fine Cut English Breakfast Marmalade 340g VN GF
Sweet Chilli Jam 340g VN GF
Red Onion Marmalade 340g VN GF
Strawberry Conserve 340g VN GF
Lemon Cheese (aka Curd) 330g V GF
Value of the above products is £37.25
V - Vegetarian   VN - Vegan   GF - Gluten Free
THIS QUALIFIES FOR FREE UK MAINLAND DELIVERY, EXCLUDING HIGHLANDS
Be the first to review this product.
Leave a review