Paolozzis Classic Pasta Sauce 545g - Serves 4-5
---
Recommend a friend
---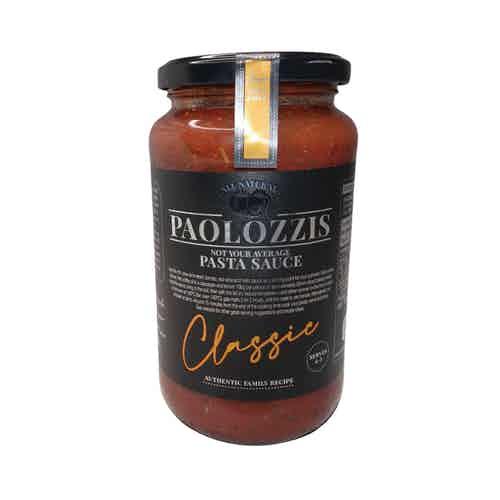 Paolozzis Classic Pasta Sauce 545g - Serves 4-5
---
Use this rich, slow simmered, tomato, red wine and herb sauce as a starting point for your authentic Italian pasta dinner. Add a little oil to a saucepan and brown 100g per person of approximately 50mm diced braising steak. Add this sauce, bring to the boil, then with the lid on, reduce temperature and either simmer on the hob or place in the oven at 160'C (fan oven 140'C), gas mark 3 for 2 hours, until the meat is very tender. Alternatively use chicken or lamb.
Around 15 minutes from the end of the cooking time cook your pasta, serve and enjoy.
Serve with high quality pasta, sprinkle generously with grated Parmesan cheese and serve with freshly baked warm Ciabatta.
Be the first to review this product.
Leave a review