Mercers 6 Jar Variety Gift Set (Mustard, Chutneys, Dessert Sauce, Marmalades, Curds)
---
Recommend a friend
---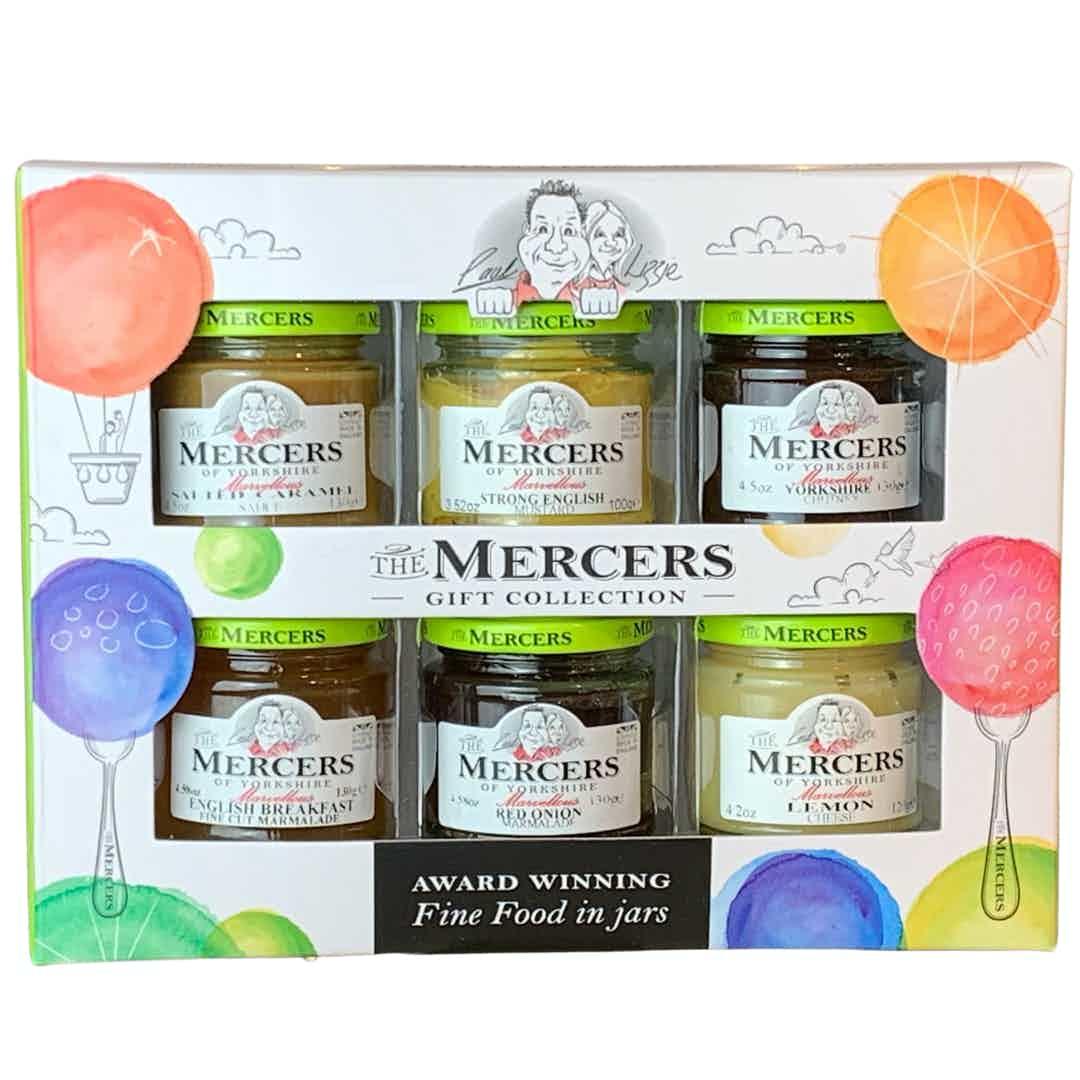 Mercers 6 Jar Variety Gift Set (Mustard, Chutneys, Dessert Sauce, Marmalades, Curds)
---
A fabulous gift for any special occasion & a fabulous gift for someone you'd like to treat but you just don't know what with.  We can post this directly to family or friends with free delivery to the UK.  If you wish to add a special message just enter this at checkout. 
This pack contains the following jars:
Strong English Mustard 100g
Lemon Cheese (aka curd) 120g
Red Onion Marmalade 130g
Breakfast Marmalade 130g
Salted Caramel Sauce 130g
Yorkshire Chutney 130g
Vegetarian. Gluten Free
Be the first to review this product.
Leave a review